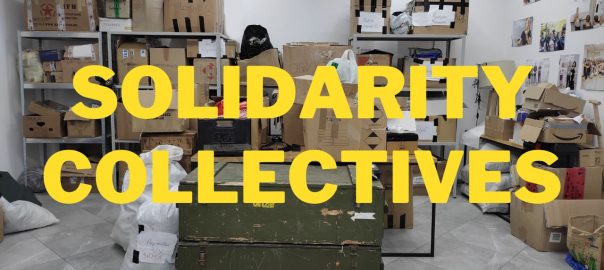 The processes within the solidarity structures in recent weeks have not been easy, especially in the current situation. We have been involved in many discussions and have contributed our perspective. In terms of content, we share the statement regarding the conflicts of Operation Solidarity and the restructuring of the solidarity work in Ukraine. We continue our cooperation with the part of the Ukrainian structures working under the label Solidarity Collectives. And ask you to support this work as well.
Hi! We are the 'Solidarity Collectives' volunteer team. Previously, we worked under the name 'Operation Solidarity' but had to reformat our initiative. To find out why you can read our statement (https://telegra.ph/Solidarity-Collectives-Statement-07-04).
Solidarity Collectives is an anti-authoritarian volunteer network that unites several grassroots initiatives. We help the Ukrainian resistance movement to fight the Russian invasion, support progressive forces in this fight, help people who suffered because of the war and spread information about what is going on in Ukraine.