Solidaritea – 25 November 2022 Malobeo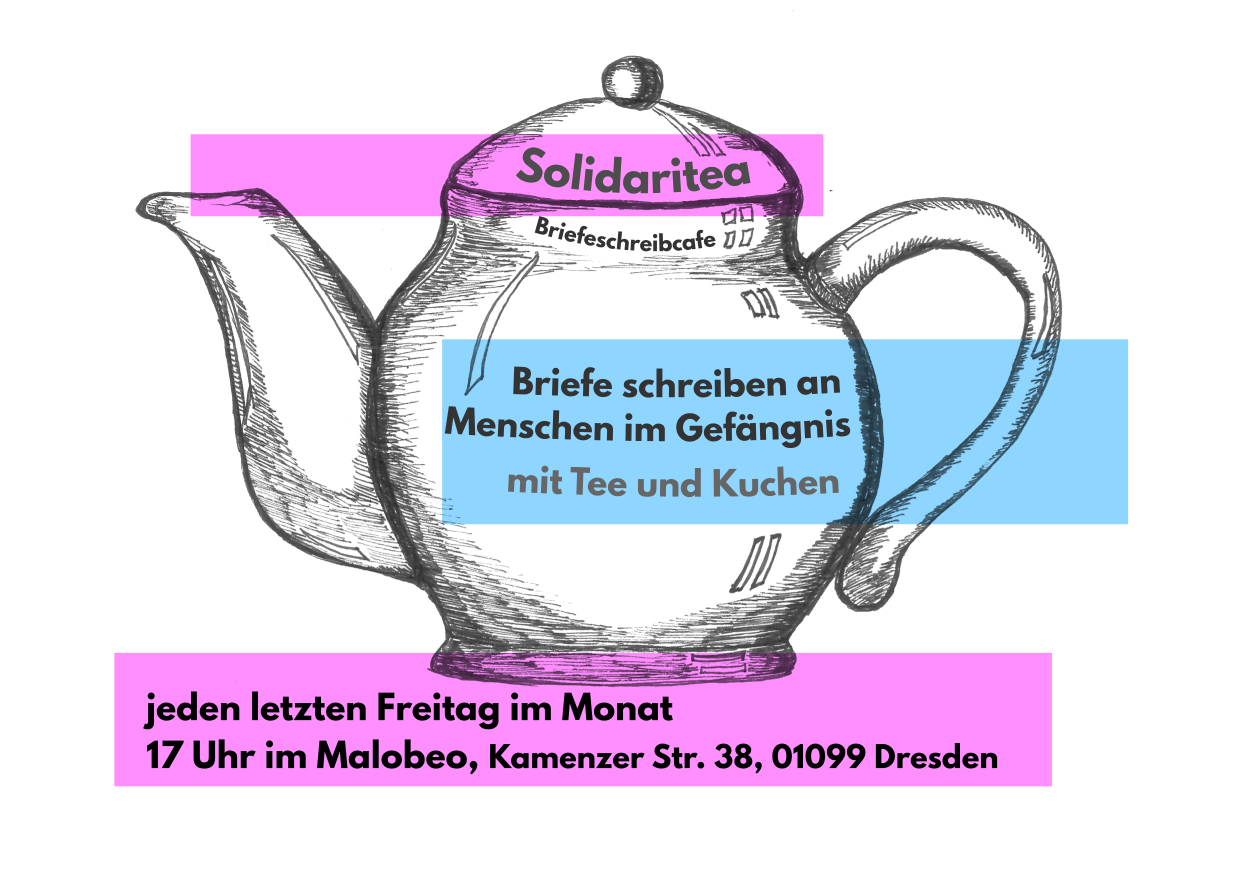 Letter writing to the Kill the Bill prisoners in UK
Friday, 25 November 2022, 5 till 7 pm
Malobeo, Kamenzerstr. 38, 01099 Dresden

Support the Kill the Bill prisoners
In 2021 the police, crime, sentencing and courts bill in the UK has sparked the "kill the bill" protest across the country. The new bill is harshly critiziesed for example as an attack on the right to protest.
In Bristol demonstrations against the police took place as well and a riot on 21 March 2021. What happened on 21st March was an outpouring of rage against the violence of the police. The crowd fought back after police officers attacked the crowd with batons and riot shields. Pepper spray was used indiscriminately, people were charged with police horses. The protesters fought back, seizing police riot shields, helmets and batons to defend themselves. By the end of the evening several police vehicles had been set on fire. The whole statement you can read at ABC Bristol website.
After the riots, more than 78 people were arrested and 28 people were charged. 15 people are now sentenced in prison to prison terms of 3 to 14 years.
We want to show our solidarity and write letters to them.
Social isolation from friends, family and society is one aspect of everyday life in prison. There are few channels of communication and few opportunities to interact outside the prison walls. Since March 2020, Covid has exacerbated social isolation.
The prison regime is violent and often even more repressive toward political prisoners.
Letter writing is therefore a vital means of exchange even in the 21st century, when most of our society communicates almost exclusively digitally. Letters bring variety into the gray everyday life in prison, enable conversations, social interaction and show that we have not forgotten our companions. We give them the courage not to let the violent prison life get them down.