Demonstration, 16 November: Accommodation instead of deportation!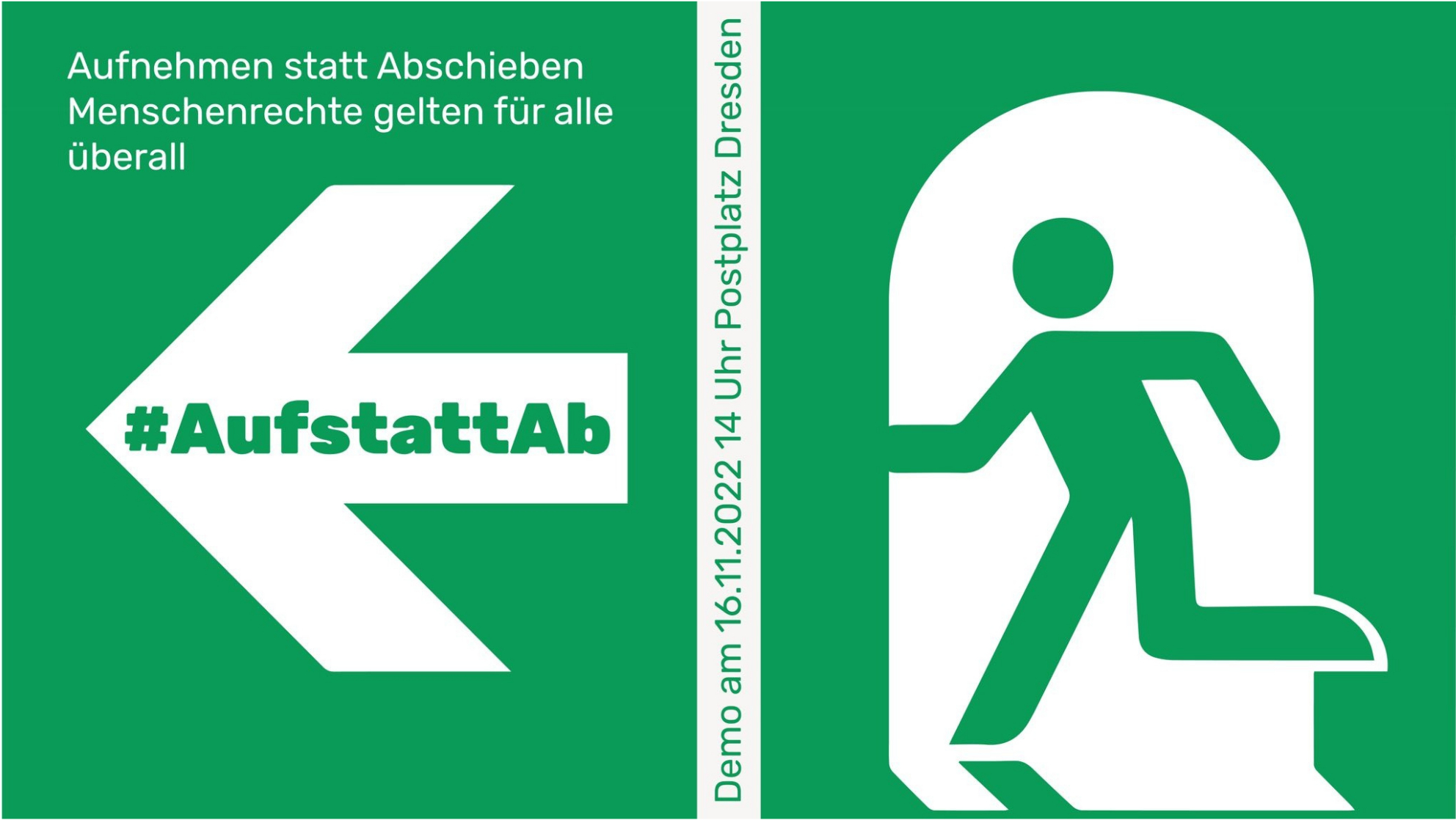 16 November 2022 at 14 o'clock
Demonstration starts: Postplatz Dresden

Accommodation instead of deportation!
No human being is illegal, everybody has the right to stay anywhere!
That's why we will be on the streets together
From the immigration office to the deportation prison.
For all the people who are denied the right to a peaceful, self-determined future.
For safe escape routes, fast admission programs and safe opportunities to stay for people in need.
For fair and respectful treatment in every institution and accommodation, for every- and anyone. Here in Saxony and throughout Germany.
Against the agitation and false warnings of the Saxonian Minister of the Interior towards people seeking protection.
For closing these terrible deportation prisons.
The fear of deportation makes people sick. The deportation itself is life-threatening for those affected. Stop this senseless violence! Stop Deportation!
Organized by
Abschiebehaftkontaktgruppe
Sächsischer Flüchtlingsrat
Seebrücke Dresden
#AufstattAb