DONATION UPDATE (09/29/2022) FOR UKRAINE SOLIDARITY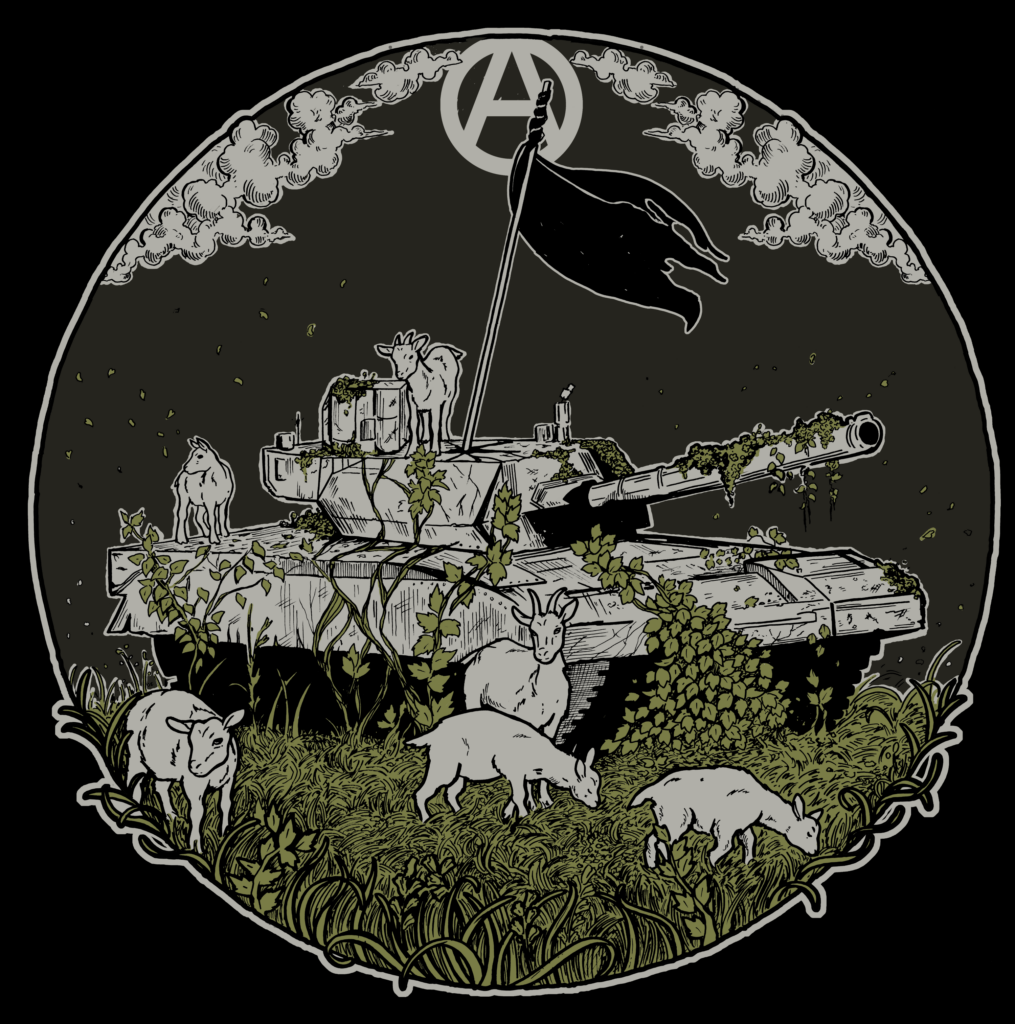 Thank you very much for continuously staying with us!
As long as there is war, solidarity is needed!
Since the beginning of the war, 24.02.2022, we have started to collect money to support people from the anarchist and anti-authoritarian community, their families and friends and people who need support.
So far you have donated around 315500 euros.
Together with a large network, we have used this money to support a wide variety of people inside and outside of Ukraine. In the meantime three activists have died in the war, some of their families receiving financial support.
What has been financed so far:
There are anarchist/antifascist/anti-authoritarian activists in different military structures. At the beginning of the war, there was a unit in Kyiv that saw itself as explicitly anti-authoritarian, which emerged as a cohesive group in its own right, but no longer exists as such. All the others are part of normal military units. As anarchists, the desire for mutual help in this war situation is great, so some people in the non-explicitly political units are also supported when our friends ask for it. Since it is uncomfortable for them to receive support while others in their unit have no equipment. So far 175993.63 Euros have been paid for protective gear and equipment.
From us meanwhile 10 cars were bought, which are now in Ukraine and are used there for different activities, as well as money for other cars further donated for a total of 79659 euros.
For logistics, gasoline, vehicle documents, … 21198.81 euros were paid.
For individual assistance to people who left the country (travel expenses, accommodation, "pocket money" and special needs) and financial assistance to people in the country were paid 15090 euros.
For the Ukraine Herbal Solidarity project of Solidarity Apothecary we donated 3000€ so they can produce new medicines.
Medical-Selfdefense-Network has received medicines and medical equipment for 8939.98€ and a van for their work.
ABC Galicia has received financial support to run their warehouse.
And a lot more.
You also want to support:
Donate via Paypal.
Donate via Bank Account.
Name: UGMR
IBAN: DE57 4306 0967 1216 4248 00
BIC: GENODEM1GLS
GLS COMMUNITY BANK EG
Subject: Ukraine
Donation to
ABC Moscow (Paypal:abc-msk@riseup.net) and
ABC Belarus (Bitcoin: 1CcxWEswKjXZgXQCds5KcHfemzrAASVbuv, Paypal account: https://www.paypal.me/abcbelarus or belarus_abc@riseup.net)
supporting activists affected by repression due to anti-war protests.
Support revolutionary media work in Russia against the regime – avtonom.org – FireFundRaisingCampaign (only two days left active!)