Repression, Abuse and (Sexualized) Torture in Spanish Prisons – movie and discussion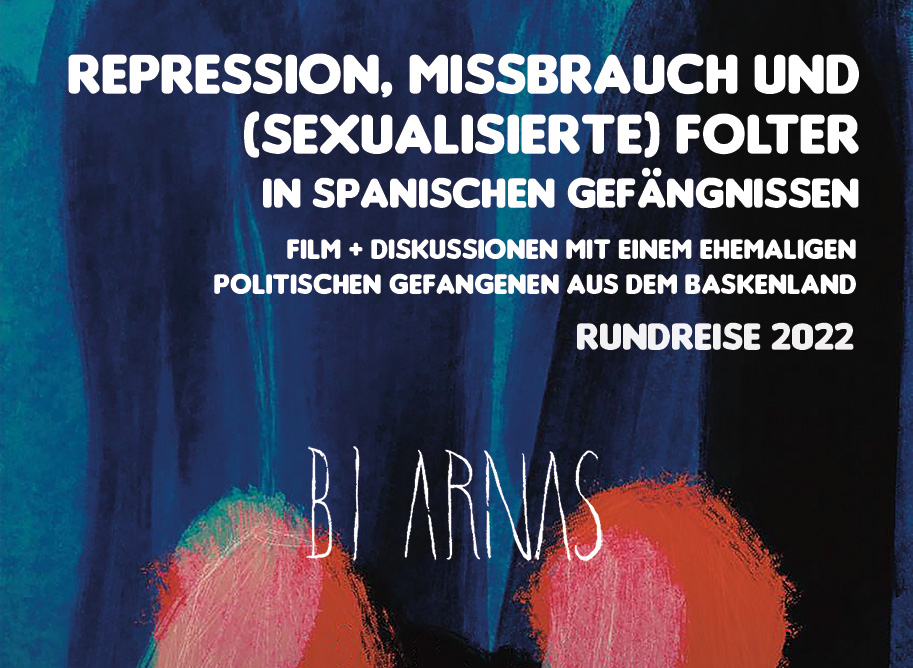 Tuesday, 18.10.2022 @malobeo, Kamenzer Straße 38, Dresden
🔪16:30 – Cooking together
🌽19:00 – Eating
📽 20:00 – Documentary and discussion with a former political prisoner from Basque Region
The Basque independence left has had to mourn over 10,000 political prisoners since 1960. Among them were numerous women. The documentary "Bi Arnas" (Basque with German subtitles) tells the story of María Nieves Díaz and her tortured daughter Iratxe Sorzabal.
The number of Basque people who have been tortured and mistreated by the state and the military runs well into the thousands, although few of them have been officially recognized. Even today, many Basques are still imprisoned as a result of testimonies of torture.
Together with Tomax, a former political prisoner from the Basque Country, we want to discuss the current situation in prisons and the Basque independence left in general.
What can we learn? What experiences do we want to pass on? What is our practice regarding political prisoners and repression? How could a networking of political movements from the Basque Country and Germany look like?