Anarchist feminist anti-prison rally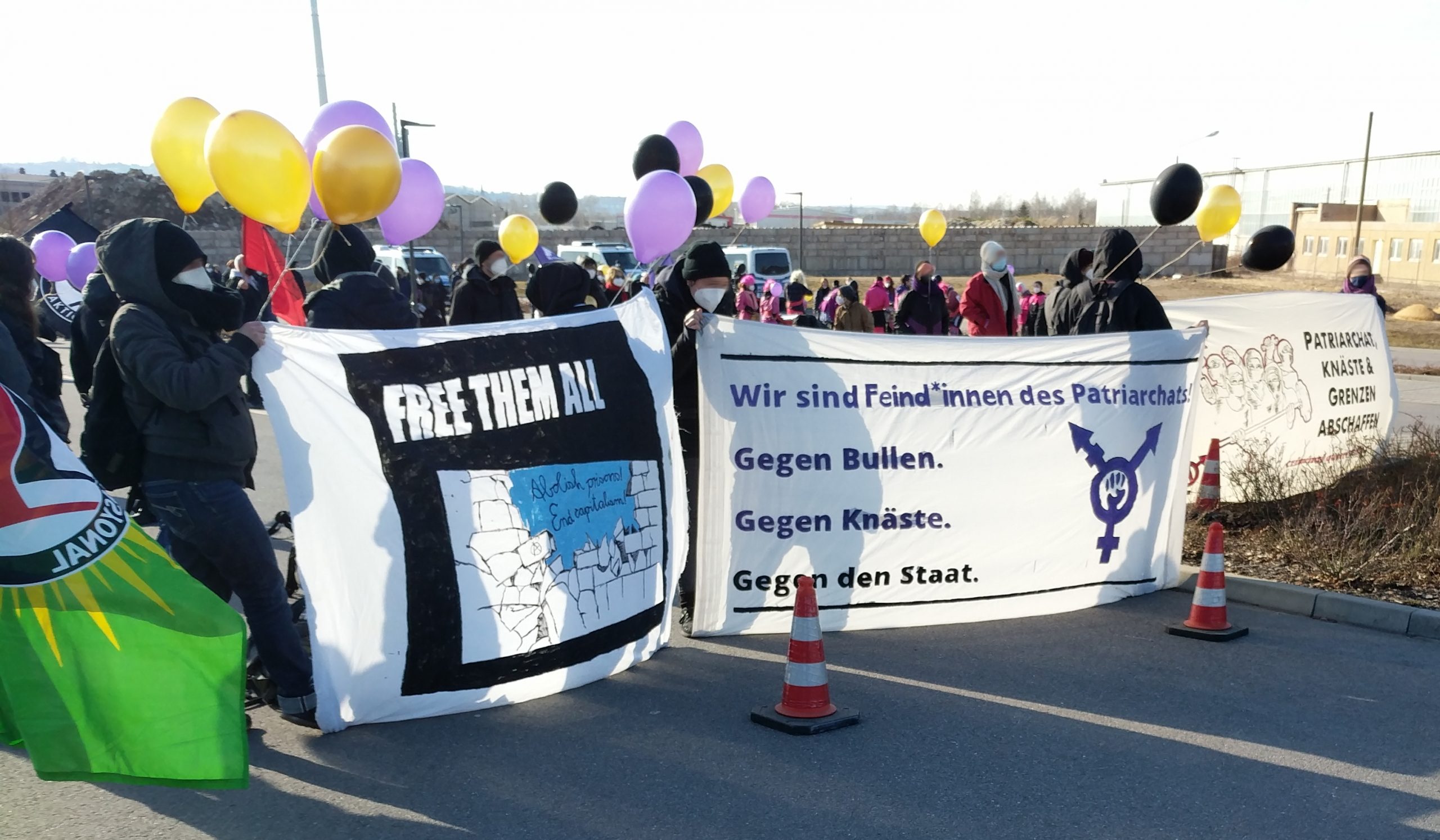 On the occasion of the international feminist day of struggle we showed solidarity with the imprisoned people of the women's prison Chemnitz. The rally in front of the prison started at 15:00. During the rally we were able to send greetings and music wishes to the imprisoned people from Chemnitz Prison and from other German prisons. In various speeches it was made clear that the prison system reinforces interpersonal violence, patriarchal power, racism, poverty and discrimination instead of solving social problems.
A speech by women in exile and friends scandalized the situation of refugee women* in German camps during the Corona pandemic. The criminal queers showed the link between homophobia, trans- and queerphobia and the penal system. The feminist group e*space demonstrated the urgency of community-based violence resolution strategies. The solidarity group for Lina addressed the repressive treatment of anti-fascists by the German state. Many other speeches and greetings addressed the shitty conditions of everyday prison life. And Rythms of Resistance provided the beat for the loud shouts that kept resounding over the gray walls. There were a lot of creative actions, which set a powerful sign of solidarity, which in turn was answered with cheers from the prison.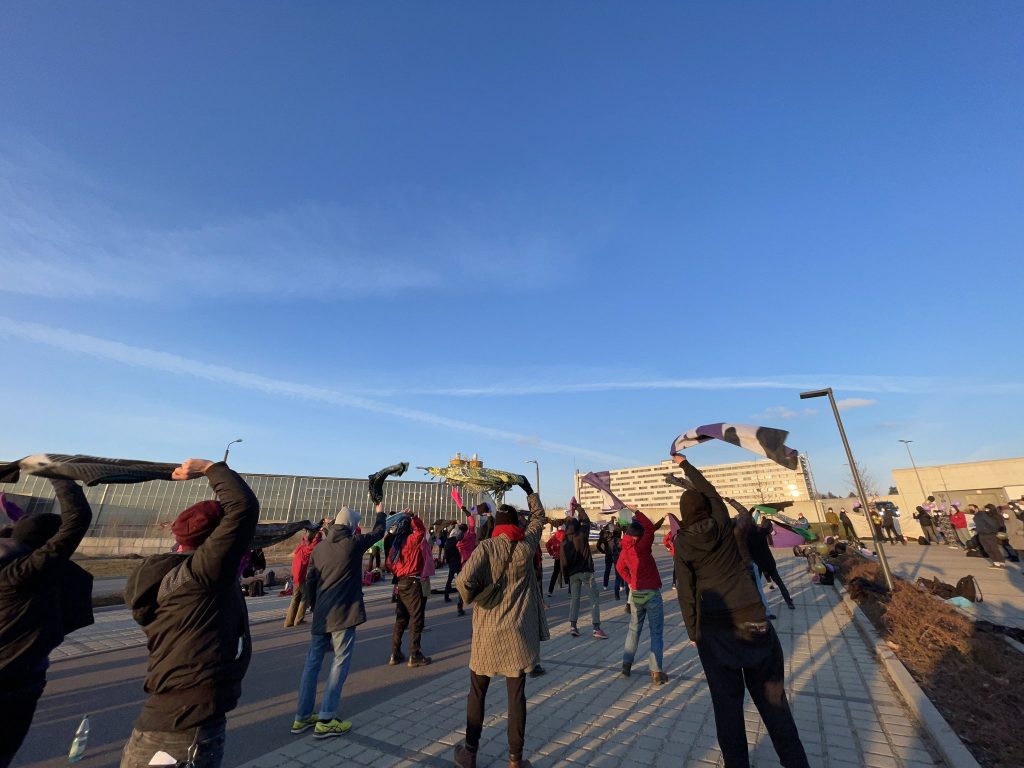 Since there is, as every year, much uncertainty regarding the neo-Nazis imprisoned in Chemnitz, you can find an article on the topic here: https://abcdd.org/2020/03/01/nazis-im-knast/
For a society in which no one is discriminated against on the basis of racist attributions, gender identity or social origin! For a society of free solidary cooperation.