The results of the trials against the five Anarchist in Minsk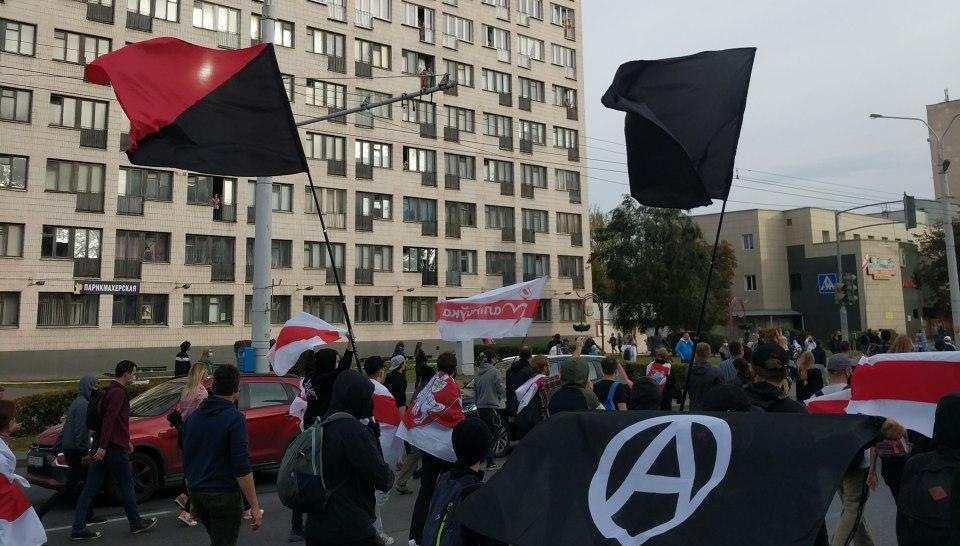 Darya M., Genja R., Alyonka Dubovik – 15 days, Michael T. – 12 days, Ilya Senko – sent for revision (detention ends at 11 p.m.).
According to information from ABC Belarus, the five's car was first stopped by traffic police during the night of 23-24 October. Masked persons then arrived. They brought the car to a police station in Minsk. There the creativity of the cops began. All male persons were beaten on their legs with truncheons and they had to stand against the wall with their hands outstretched. The cops tried to film the people, which didn't really work out.
The cops' witnesses were all intimidated and afraid for their health and wellbeing when the anarchists were brought to justice today! The proceedings, as usual, a farce. Witness statements were made via Skype and in one case, Viber.
"A judge and a cop call each other …" – the rest of the joke can be made up by everyone.
All in all everyone is in a fighting mood.
Donations are very welcome!
Account holder:in: UGMR e.V.
IBAN: DE57 4306 0967 1216 4248 00
BIC: GENODEM1GLS
GLS COMMUNITY BANK EC
Subject: Donation ABC Belarus