Update Andreas Krebs October 2020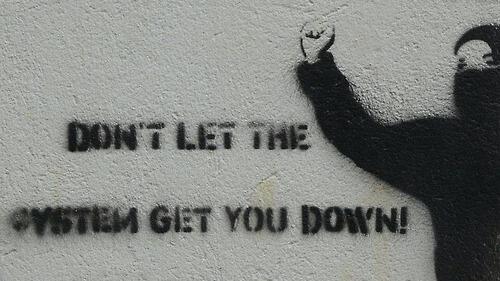 Sad news reaches us these days – the appeal process against the mad judgement of 24 years against Andreas was declared closed after only 2 short trial days. All requests for evidence, including an expert witness of Andreas' defense counsel, were not admitted. Andreas could not attend the trial for health reasons. We remember: In the first instance Andreas was sentenced to 24 years because the court did not want to recognize the act of self-defense as such. Although there is an exonerating video of the situation, the court of appeal has now confirmed the 24 years of unconditional imprisonment. This therefore comes close to a death sentence.
We are horrified and words are missing at this point. Although we had little hope for the release of Andreas, we would not have expected a confirmation of the verdict. Moreover, it is also much too high for an – if one wants to judge it that way – excessive act of self-defense.
There is now one last possibility in the Italian legal system to fight this verdict, and that is by going to the Supreme Court. For this, however, you need a special lawyer who is admitted to this procedure. Andreas' current lawyer, who is still working for Andreas without financial compensation, cannot take this last possible step under the rule of law. A new defense will probably cost around 5.000€ – Andreas is currently thinking about it and has not yet decided.
Andreas is physically and psychologically very bad. Despite countless announcements that he will be transferred to hospital, nothing happens. He sends his best regards and thanks everyone for every form of support and solidarity he has experienced in the last months and years. In his letters he speaks more and more often about suicide as the last form of self-determination over his life. For us it is clear: We stand behind Andreas and his wife Jutta until the end. Whatever happens next: there is no suicide behind bars, the responsibility lies with the state authorities.
Freedom for Andreas! Freedom for all prisoners!
Vienna, on 23.10.2020