More detentions of anarchist and antifascist activists in Belarus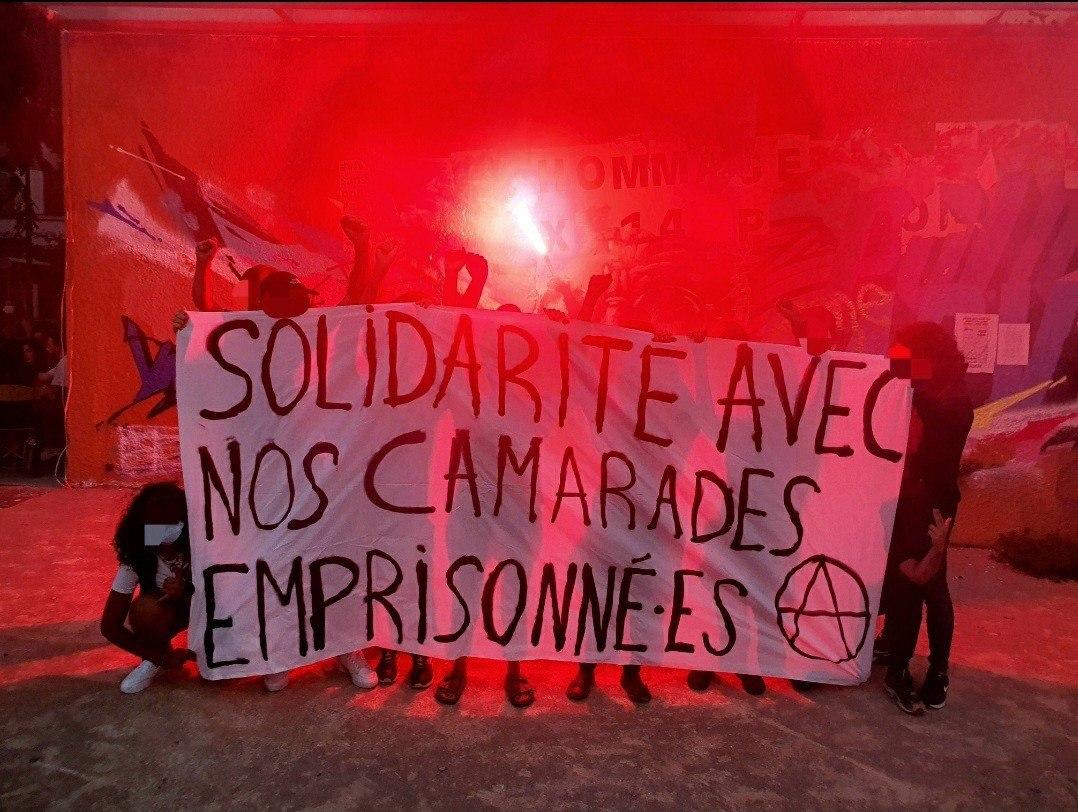 Foto: Soliaction from Lyon to Belarus
ABC-Belarus published today the following information:
On October 22 anarchist and anti-fascist Igor Banzer was charged under the criminal article 339 part 1 – Hooliganism up to 3 years in prison. They left him in custody until the trial.
On October 22 court of Central district in Minsk (Shabunya) sentenced anarchist Valery Khotina to 15 days of arrest.
On the night of October 23-24 a group of 5 anarchists – Daria M., Evgeny R., Ilya Senko, Alena Dubovik, Mikhail T. – was detained in Minsk. All of them are now on Okrestin and are waiting for trial. They were taken by criminal police with a gray VW bus. Details of detention are being specified.

On October 23 in Brest antifascist Andrey Marach was detained at work. Reasons of detention are unknown yet, but most likely he will be charged with the most popular article of this half-year 23.34 – participation in illegal demonstration. This year he had already served 15 days for participation in protests on August 9.

Since October 4 another Brest anti-fascist Roman Kohovich has been sitting in a temporary detention center. Employees of the criminal police came to his isolator and brought charges under administrative Article 23.34 – participation in illegal demonstration. He had charges for four episodes. At least two trials had already taken place. He received 15 days each twice. He had been detained already together with Andrey Marach on August 9, and had served 15 days then.