Rest in Power Anna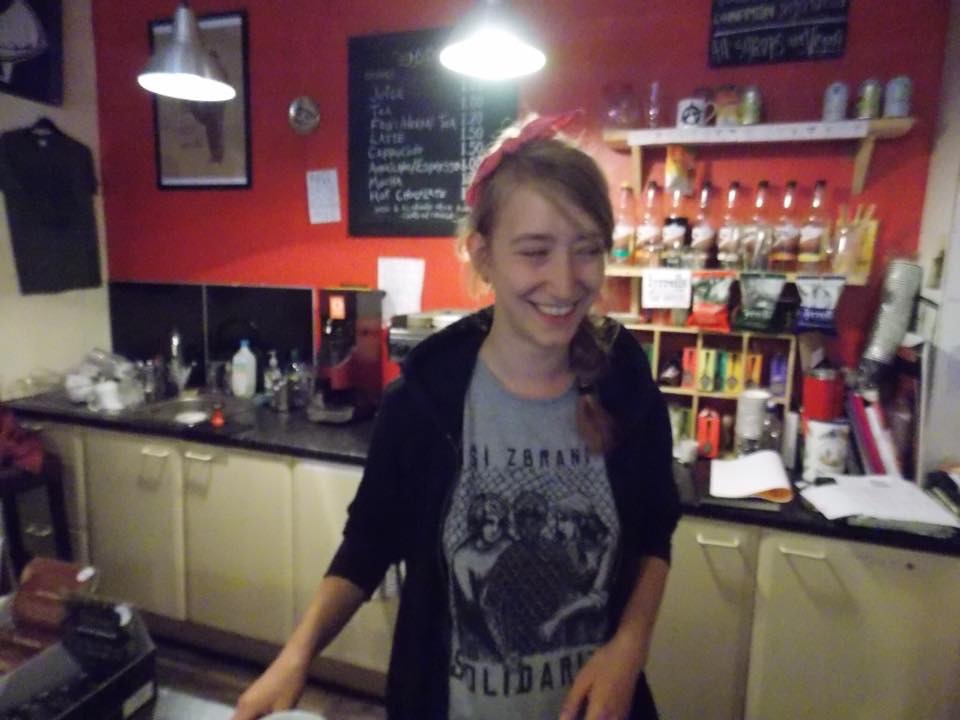 Our hearts are heavy with sadness today as this weekend we learned of the death of our friend and comrade, Anna Campbell.
Anna was killed in a missile strike in Afrin while fighting with the YPG.
Anna was a core member of the Empty Cages Collective and an active organiser in many anti-prison projects and campaigns, including Community Action on Prison Expansion, Smash IPP as well as Bristol Anarchist Black Cross. She made organising a joy.
She was a dedicated anarchist deeply committed to fighting for liberation. Her list of engagement in social struggles is long, from hunt sabotage to student occupations. She was a passionate feminist and proudly queer.
Like, Louise Michel, her favourite historical anarchist, social revolution was the deepest of her desires and is what took her to Kurdistan.
Anna died on the frontlines where she wanted to be – defending a revolutionary movement. She will be deeply and desperately missed by friends and family. Her courage inspires us to keep fighting for liberation, and for the destruction of the state and its prisons.
"We revolutionaries aren't just chasing a scarlet flag. What we pursue is an awakening of liberty, old or new. It is the ancient Communes of France, it is 1703; it is June 1848; it is 1871. Most especially it is the next revolution which is advancing under this dawn." – Louise Michel