Solidarity action with Russian activists in Bielefed.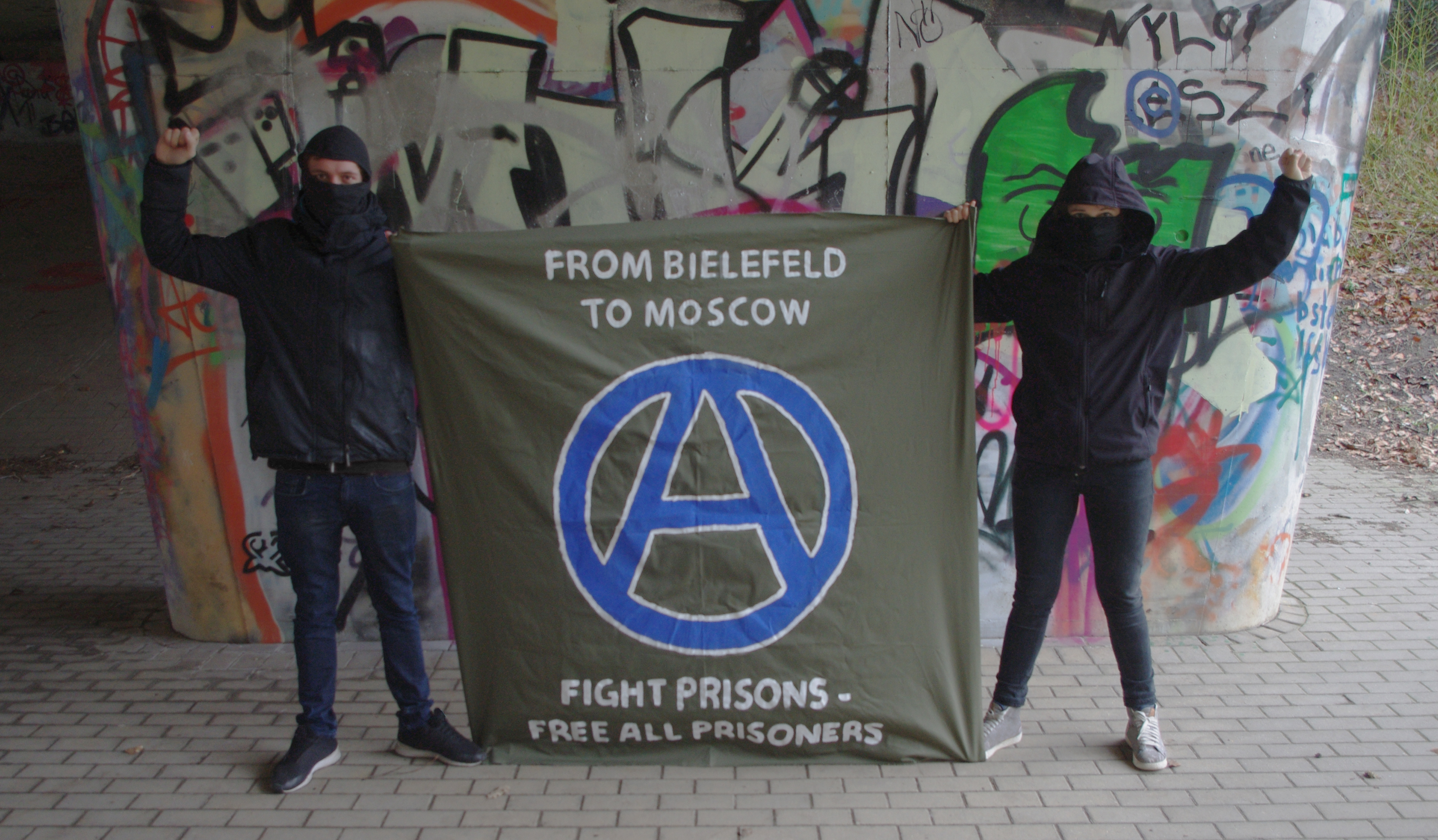 Several activists from Bielefed organized solidarity action with anarchists and antifascists tortured and prosecuted in Russia in last month. Since our last report on the situation – https://abcdd.org/2018/01/30/repression-in-russland-airsoft-der-pensaer-fall-des-terrorismus/ more and more people were detained all around the country with torture with electricity applied to them as well. Activist from Evgeniy Karakesh was as well kidnapped in Crimea under other charges connected with distribution of terrorist materials. Multiply anarchists and antifascists are leaving the country in fear for their health and health of their relatives (police and FSB have threatens many times consequences for those related with anarchists). And although elections ended up with Putin winning over 70% of votes repressions mass repressions against antifascists and anarchists are not expected to be over in foreseen future.
Here is the statement from activists who did solidarity action:
We stand in solidarity with all anarchists and antifascists. We support the struggle in Russia. In our hearts and minds we stand beside you!
YOU ARE NOT ALONE
FROM BIELEFELD TO MOSCOW – FIGHT PRISONS – FREE ALL PRISONERS