Update on the situation with repressions in Belarus in May 2021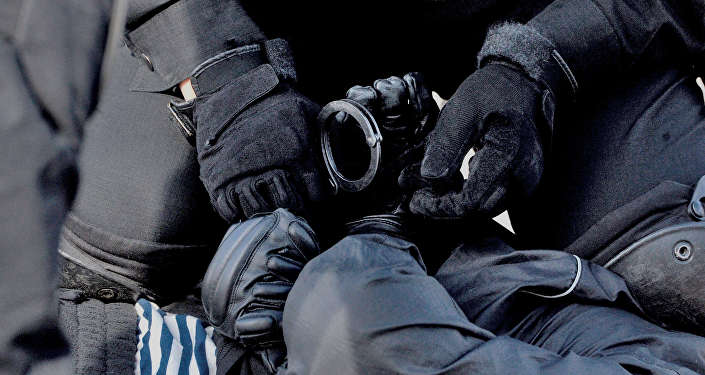 It's been almost 10 months since the beginning of the protests in Belarus caused by falsified elections. A lot of our comrades have been put behind bars, many had to flee the country, public activity is hampered not only for anarchists, but for all dissident associations and groups. Below you will see a short update on the situation with the repressions in Belarus with a focus on anarchists and antifascists. We will try to release these updates at the end of each month.
Repression against anarchists and antifascists
On May 7 the trial started involving four former antifascist hooligans Timur Pipiya, Tamaz Pipiya, Denis Boltut, Vitaly Shishlov. They are accused of attacking plain-clothed cops and organising the crowd to block the roads on September 23, 2020 following the inauguration of Lukashenko. The accused plead non-guilty. They face up to 8 years of prison.
The investigation of Mikalai Dziadok's case is over, he is accused of gross violation of public order, calls to the change of the regime via internet and possession of Molotov cocktails (he claims they were planted during the search). The trial is to start in June.
The sentences of antifascists Igor Bancer (1,5 years) and Vladislav Zenevich (3 years) are upheld, they are now free awaiting the assignment of an open-type penitentiary to serve their time.
Antifascist Andrei Kazimirov who is held in Moscow pre-trial detention centre is trying to appeal the decision of criminal extradition to Belarus, where he faces charges of participation in mass riots.
A trial has recently started on another group of mass rioters in Brest, including an antifascist.
On May 16, a group of cyclists was detained in Minsk, one of whom (Konstantin Semyonov) wore a t-shirt with the picture of Lukashenko and the words "Death to the dictator". All of them were arrested for 15 days, but Konstantin was later criminally charged with contempt of the president. He was released on May 31 with travel restrictions.
Access of lawyers to anarchists held in the KGB jail is hampered. Only 4-5 lawyers a day manage to get there and they need to start queuing from 3 am. Our comrades also don't receive most of the letters sent to them, plus those accused of terrorism are deprived of the right to receive money that can be used to buy food and books.
ABC-Belarus supports anarchists and antifascists who suffer from the persecution. You can donate using transfer details on this page.
Repression in general
Our list of incarcerated and persecuted protesters amounts to 760 people. The authorities closely cooperate with Russian security services and arrest political refugees asking for their extradition. Some people are not even extradited but just arrested in Moscow and taken to Belarus by car (a few politicians who planned a coup d'etat involving the military were trapped like this). Recently, Lukashenko and his dogs even hijacked a Ryanair airplane to arrest a wanted journalist and his partner. Both are now in the KGB jail and the incident caused ban on all flights to and from Europe and more sanctions are to be imposed next month.
A political prisoner recently died in jail. A teen suspected of mass riots committed suicide and blamed it on the police. A few prisoners suffer from cancer and other serious diseases. Every day there are news about more people getting arrested or charged. A lot of residents had to leave the country.
Torture is reported to be used in temporary detention centres where administratively arrested are held – people don't receive any sheets or mattresses, deprived of sleep and poisoned with chlorine that is put on the floor.
Lawyers are under pressure of losing licenses for disclosure of any information about the cases, so it's difficult to get details of the investigation.
About 109 people were convicted on political charges in May alone.
What happens with the protest?
In general, most people are now afraid to go on street protests, so mostly the activity is limited to smaller symbolic actions in the neighbourhoods. At the same time, a lot of work is dedicated to international pressure on the regime, like cancelling sports events, banning Belarus from the Eurovision, putting pressure on businesses to not cooperate with the regime. Special teams are working on collaboration with state workers from different institutions who desire change, or trying to unite all workers and have them prepared for a national strike. A few political figures agitate for a one-time protest that would involve counteraction to the police (Day X). However, the date is always postponed as there are hardly a lot of people who are even open to go on a peaceful protest under these circumstances. A lot of people are hoping that economic sanctions will make the regime step back and open up to negotiations.
The other day the opposition announced a Plan of Victory that involves people who don't support the regime to register as protesters ready to act and provide the details about their occupation, etc. The initiators hope to get a pool of people from all spheres of life to later form affinity-groups from them based on common workplaces or skills.