03.11 Solidinner for Solifund Dresden and Evgeny Karakashev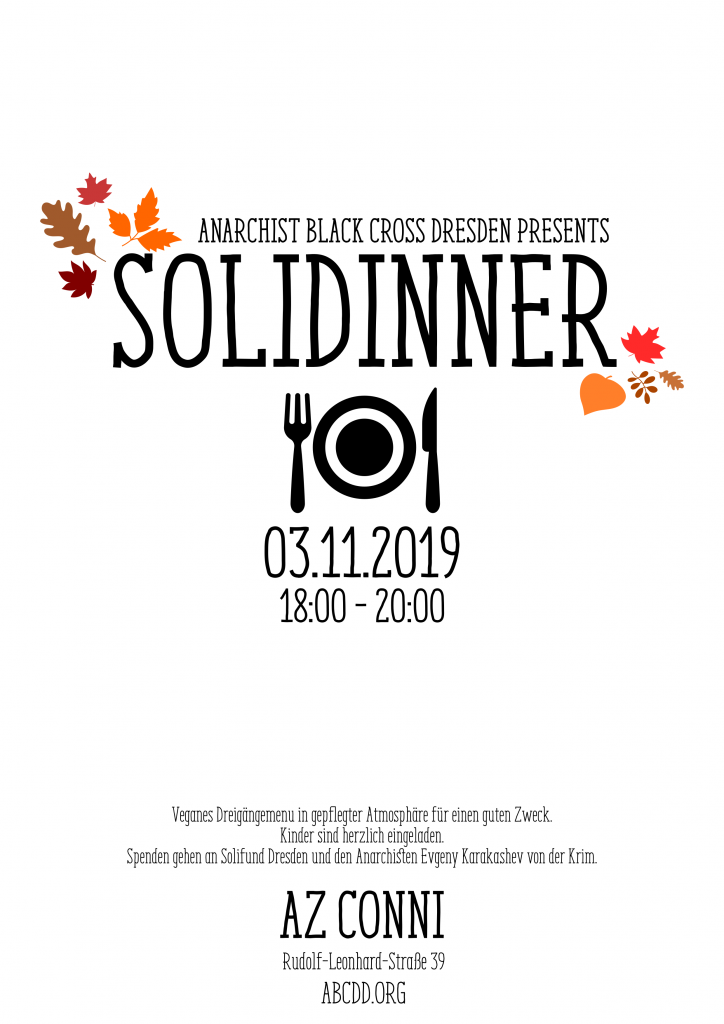 We invite you on 3rd November to join us at fundraising solidarity dinner in AZ Conni in a lovely atmosphere. Everybody coming will be served with three-course menu for donations.
Money donated will be passed to Solifund Dresden and anarchist Evgeny Karakashev.
Solifund Dresden is a solidarity structure that supports activist from the region. More information is available on their website solifund-dresden.org.
Evgeny Karakashev is an anarchist from Crimea who was sentenced to 6 years by the russian court for public calls for terrorism. According to the russian law enforcements allegedly in 2014 he has published on this page in social network calls for terrorism. Evgeny and anarchist groups from the region believe that prosecution is connected with his political activism in the occupied Crimea.