19.01 Day of memory of Stanislav Markelov and Anastasiya Baburova killed by nazis in Moscow in 2009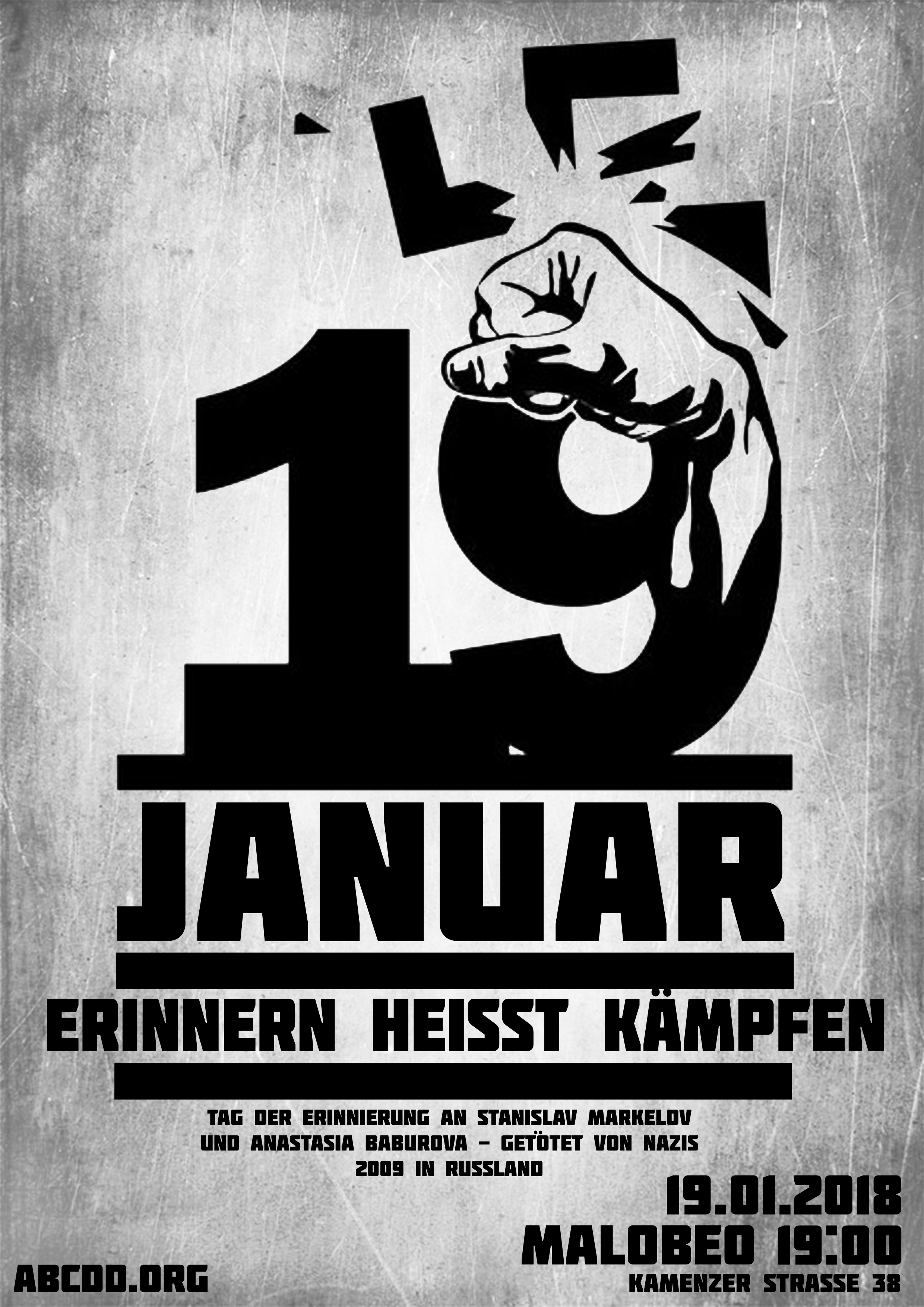 9 years ago left lawyer Stanislaw Markelov and anarchist journalist Anastasiya Baburova were approached by the person in a mask next to the metro station. The person had a gun and executed Markelov at the spot. Anastasiya tried to stop the murderer and was shot as well. She died later in the hospital. Baburova was working at Novaya Gazeta as reporter and that day was together with Markelov after press conference.
Later on russian police arrested several people in connection with radical nationalist organization BORN ("Боевая Организация Русских Националистов" – "Fighting Organization of Russian Nationalists"), that performed execution of Markelov and Baburova. However two were not the only targets of Nazis. Members of BORN were also responsible for killing antifaschists Ilia Dzambariev and Ivan Hutorkoi. On top of that group was found responsible for at least 4 more murders, totaling to 8 victims. Through the investigation fact about connection of BORN with russian politicians came to light.
Group of activists from Moscow for 7th time is calling for the day of memory of murdered Markelov and Baburova on 19 January. We will have presentation in Malobeo that day at 19:00 with small remembrance corner of all the antifascists that were murdered by nazis in last years. Because there is no excuse in forgetting those who gave their lives for the struggle.
No one forgotten, no one forgiven!