Recent protests and repressions in Belarus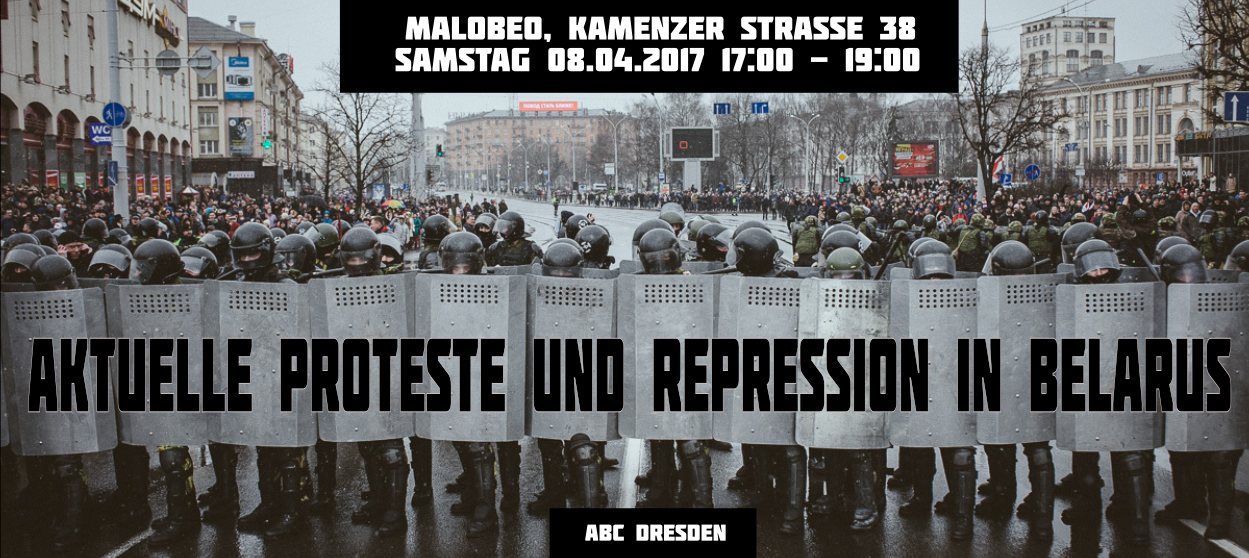 February and March have marked one of the most active protest period in the recent history of Belarus. Thousands of people were protesting not only against the infamous unemployment tax but against dictatorship of Lukashenko. People in the cities all around Belarus have organized their local gatherings and planning further steps in their struggle. Anarchists played an important role in those protests in several places. Reaction from the state followed – hundreds of people arrested and sentenced to short term arrests of 10-15 days, several are now prosecuted for planning riots.
During the evening we will have a presentation about the country, actual situation there and political struggle inside. After presentation there will be a chance to ask your own questions about the situation. We will be also gathering money for those affected by repressions – for fines, parcels and some money support in case people loose their jobs or don't get paid. Presentation will be in english with german translation if required.
Saturday 08.04.2017 17:00 – 19:00 Malobeo, Kamenzer Straße 38