Solidaritea for the international day of action in solidarity with trans people in prison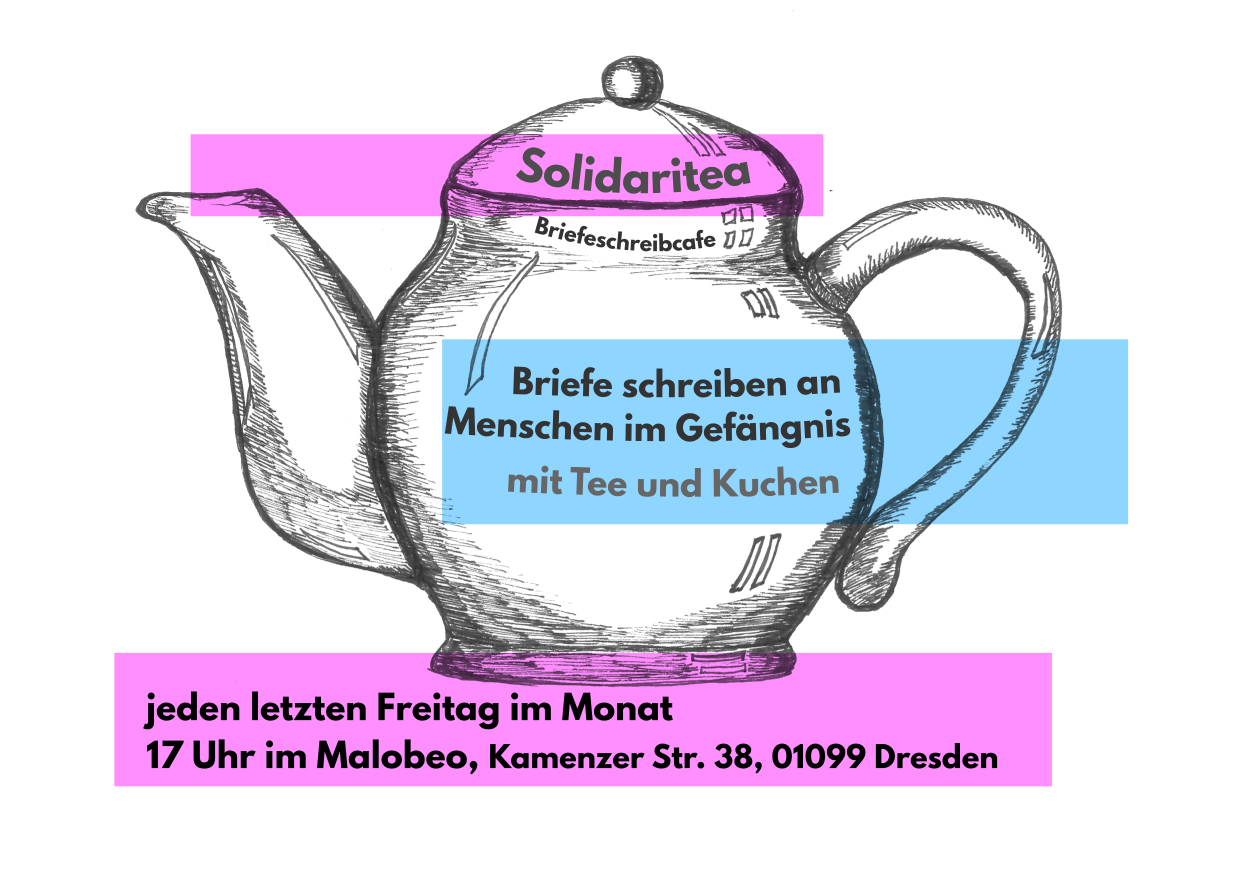 Input and letter writing
Tea and cake
Friday, 27 January 2023 at 5pm at Malobeo, Kamenzerstr. 38, 01099 Dresden
Our society is trans-hostile and stigmatizes people who do not fit into the binary gender system. Thereby it pushes them into poverty, precarious job situations or homelessness. Trans, inter, nonbinary and queer people are therefore often subject to state repression and more often face jail. In jail, discrimination continues. People experience social isolation and a monotonous daily routine. They are confronted with violent behavior from fellow inmates and lockers. And the prison system itself is divided into women's and men's prisons and thus structurally discriminatory towards trans, inter, non-binary and queer people.
That's why for 8 years now, on January 22, there is the Trans Prisoner Day of Action and Solidarity – an international day of action in solidarity with trans people in prison. It was started by Marius Mason, a long-term prisoner trans anarchist from the climate justice and animal liberation movement in the US.

We want to dedicate the Solidaritea in January to this topic and invite you to come by.
We will give a short input, remember people who did not survive the prison system and write letters together.