Belarusian Anarchists convicted in 'Pramen case'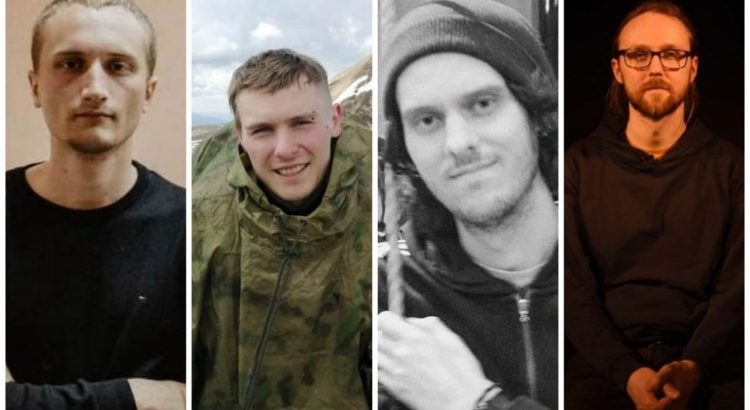 On April 22 the verdict was pronounced in the so-called "Pramen case". Aliaksandr Bialou, Jauhen Rubashka, Artsiom Salavei were sentenced to 5 years in prison, another Artsiom Salavei – to 4.5 years. The charges are not known in full because the trial was held behind closed doors.
Aliaksandr and Jauhen were arrested on July 29, 2021 and charged with participation in the 2020 protests. Two activists named Artsiom Salavei (namesakes) were detained a week later. While the investigation was going on, the anarchist media collective Pramen and its website and social networks were recognised as an extremist organisation. The people were accused of promoting extremist activities on behalf of the collective.
In 2020-2021 all of the defendants had already been detained for various protests and arrested for short terms.