Collective train ride to the feminist anti-jail rally in Chemnitz on 6.3.2022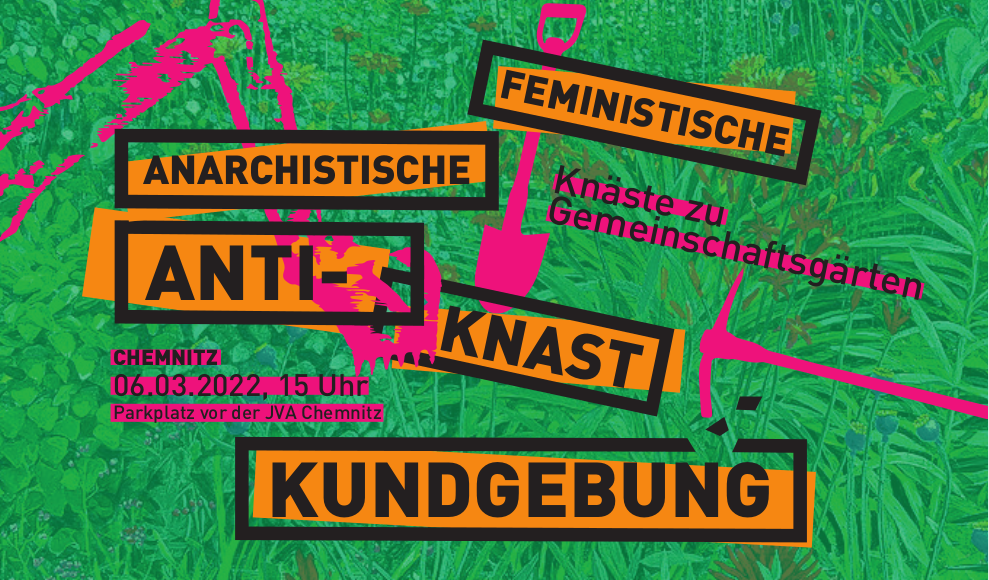 Come together with us on 6.3.2022 to the feminist anarchist anti-prison rally in Chemnitz!
There will be a collective train journey from Dresden. Bring your friends and flags and banners to the rally!
Meeting point Dresden:
6.3.2022, 12:30 p.m.
Train departure: 12:50
Dresden main station, Wiener Platz
There will also be a collective journey from Leipzig.
Meeting point Leipzig:
6.3.2022, 12:50 p.m.
Train departure: 13:20
Leipzig main station, at platform 23