Anarchist Mikalai Diadok arrested in Minsk, Belarus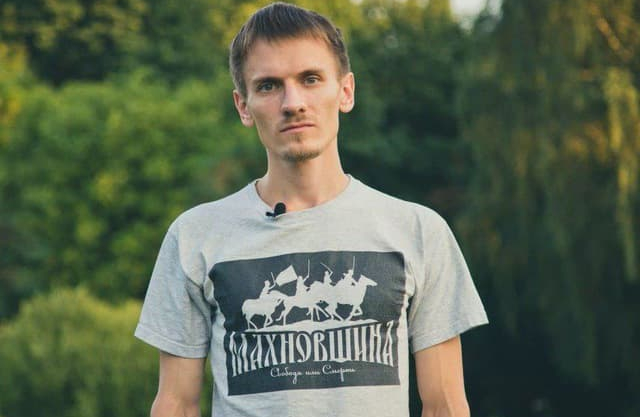 On November 8 in Beloosjorsk anarchist Denis Moroz was detained. He was sentenced to 15 days.

Today, November 12, the anarchist Mikalai Diadok was detained. The cops were searching for him already since July. Since than he was living in underground. How the arrest happened is not clear jet.
According to the reports of the cops, he is accused of gross violation of public order (art. 342) through the administration of his own telegram channel Mikalai and the anarchist news channel Pramen. The video after his arrest shows that tear gas or pepper spray was used against him, and that his jaw is not moving well. His personal channel was seized by the cops, but bloggers created a new channel (https://t.me/MDziadok) to support the activist.
Mikalai spend already five years in prison. He was along with other activists detained in October 2010 on suspicion of the attack on the russian embassy in solidarity with the Khimki arrestees in russia. He was sentenced to five years. On February 26, 2015 he was sentenced to another year of prison for violation of prison rules. But pardoned by the president on August 22, 2015 due to pressure of the european union.
Today Dmitry Rezanovich, an anarchist partisan and simply a good person, turns 31. Send a postcard to his birthday, if you have not already done so in the KGB jail! Possibility to send letters via Mail to Belarus.
Repression costs money! Possibility for donation:

ABC-Belarus
or via
Kontoinhaber:in: UGMR
IBAN: DE57 4306 0967 1216 4248 00
BIC: GENODEM1GLS
GLS GEMEINSCHAFTSBANK EG
Verwendungszweck: Spende ABC Belarus
No one is free until everybody is free!
Support the uprising in Belarus against the authoritarian regime!