Anarchists released from jail in Belarus and new ones arrested!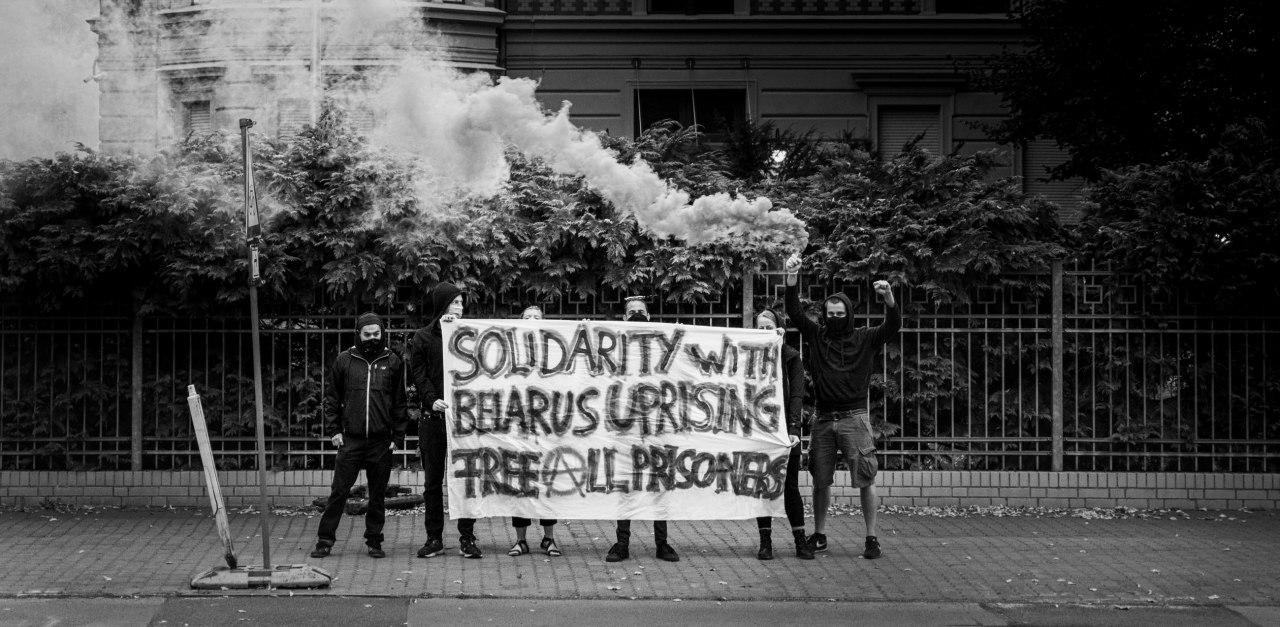 A comings and goings in Okrestin, the prison in Minsk, where people are usually only temporarily detained. Many people have been locked up there in the last two months, fortunately mostly for a short time.
We reported a fortnight ago about the arrest of several activists from the anarchist and ecological movement.
On 16 October, Genja and Kostja from Listovka printing cooperative were released after 15 days in prison. With them was another activist from the anarchist scene in Okrestin, who was arrested on the same day, but who is not connected to the cooperative. He is also free again.
The activist and director of the environmental organisation "EcoDom", Marina Dubina, who was arrested at her workplace, was released yesterday after 13 days on 19 October.
Everyone is doing well, according to the circumstances.
All four had trials that resembled a theatre play. The accusation was that all of them was carrying a white-red flag at a demonstration. All had the same "witness" with the same cover name, Alexandrov Alexander Alexandrovich and the "testimony" was done via Skype. No comment.
Unfortunately, on 15 October, the anarchist Alexander Belov was arrested n the evening next to his work. He was also sentenced to 15 days in prison on 16 October by the already known judge Shabunya. This time, during the trial, recordings of the anarchist bloc with the samba band were shown from the big demonstration on 11 October. He is said to have been one of the masked, unrecognisable persons.
Furthermore, the anarchist and musician Igor Bantser was arrested in Grodno. According to the human rights organisation "Viasna", Bantser can be charged under Article 342 of the Criminal Code (organisation and preparation of acts which grossly violate public order, or active participation in such acts, up to 3 years in prison).
Solidarity with the uprising in Belarus!
None is free until not all are free!