Summer 2020: Prison social worker leaves – Corona is coming!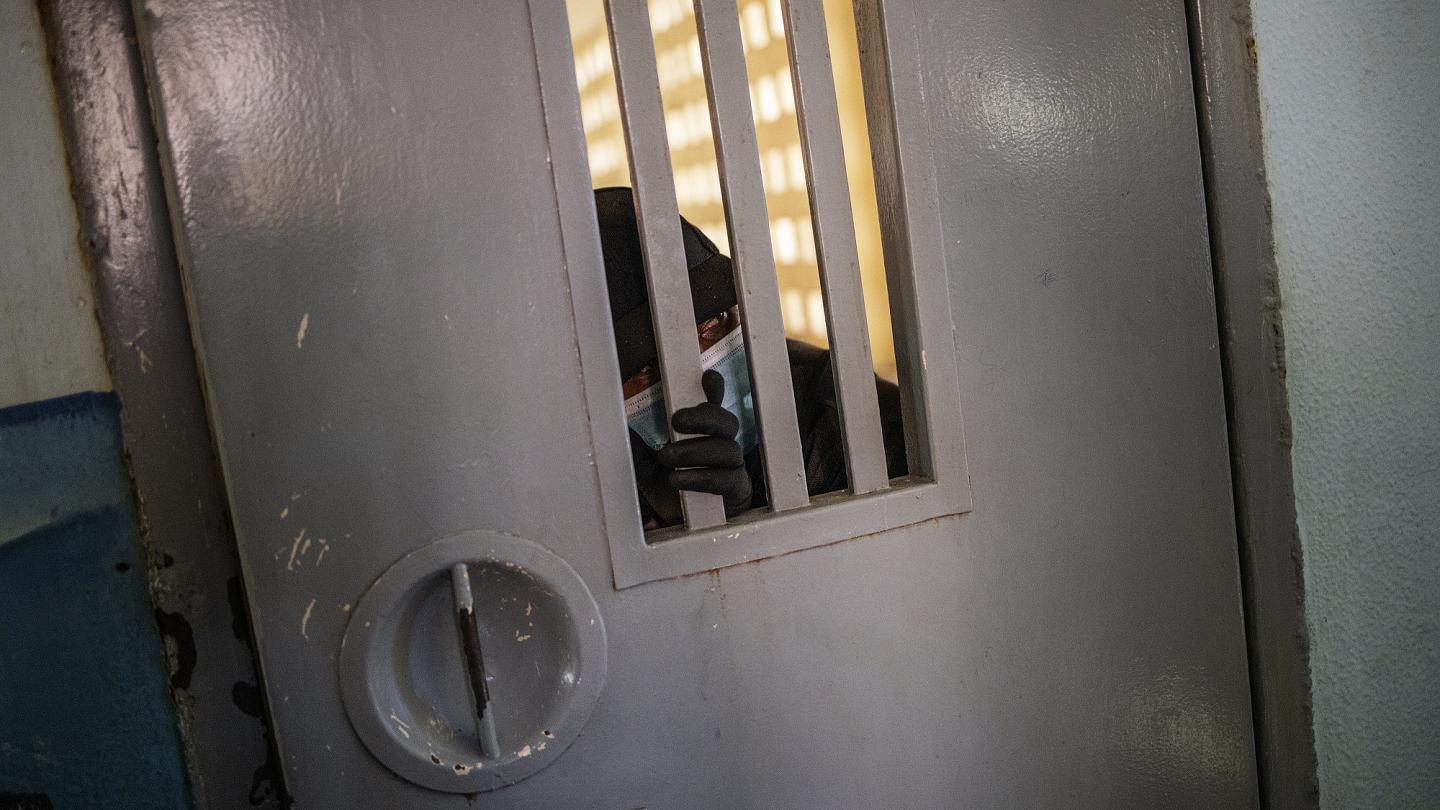 As reported a few days ago, several inmates of the prison have been in quarantine since 8 July 2020 (1.). In addition, after a little more than a year, social worker B. leaves the institution (2.).
1.) Corona quarantine in the JVA Freiburg
On July 8, 2020, five detainees were removed and locked up in the quarantine section of the former detention centre of the prison, which had been specially built there recently. Besides them, a few other prisoners were also affected. The next day, another three detainees followed, as well as a smaller double-digit number of prisoners who were allowed to remain in their cells. Only the three detainees, they were locked up in the security department of the SV-Anstalt. The background is an apparently confirmed infection of a factory foreman, and all inmates working with him were isolated as a precaution.
Criticism from the inmates –
Inmates of the SV found the way in which they were treated worthy of criticism, because they were put in empty cells with only bed, table, chair, cupboard and toilet. Only after impressive interventions, one even called his lawyer, were some of their things taken from the regular cells and brought to them. There is still no disinfectant for prisoners. The mouth-nose protection masks made from bed sheets are often misunderstood by staff as scarves.
And therapy sessions still take place in cramped, small and stuffy offices (just a few days ago it was reported that precisely such situations increase the risk of infection if one of the people involved is a virus carrier).
Restlessness among the inmates –
Because many inmates suffer from relevant pre-existing conditions (one of the quarantine victims is 46, but has already had a stroke and heart attack), they are particularly concerned about their health and their lives. Although the head of the SV-Anstalt, Thomas G., asserts that the institution has no interest whatsoever in an outbreak of corona, many of the measures seem rather improvised.
2.) Social service employee B. leaves JVA Freiburg
B. had been working in the JVA for just under a year (for his entry see https://freedomforthomas.wordpress.com/2019/08/28/shorty-bekommt-sicherungsmassnahmen/). The sixth social worker on the ward 5/2, lovingly and sarcastically called "death ward", in seven years! Even if everyday life was not always free of conflicts, there were the odd exciting conversation, because B. had written his bachelor thesis on grieving processes. A topic that would deserve more attention both outside and inside the walls.
Why he leaves is open, the inmates pay the bill first, because now a new social worker has to be found and trained. This is especially true for inmates who have no external contacts, where the social service is something like an anchor in the daily life of the prison.
Thomas Meyer-Falk, currently in prison (SV), Hermann-Herder-Str. 8, D-79104 Freiburg
https://freedomforthomas.wordpress.com