Anarchist from Arkhangelsk blew himself up in FSB building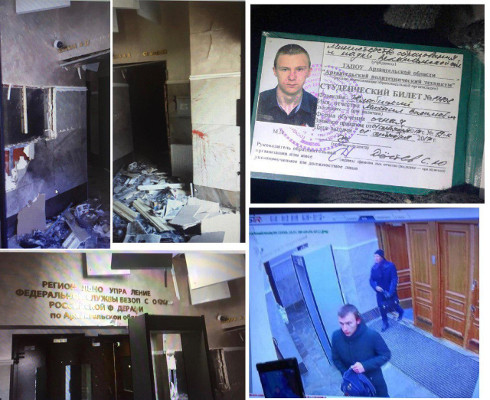 Around 9 o'clock in the morning in FSB building of Arkhangelsk a self made bomb was exploded by 17 year old anarchist Mikhail Globitski. As a result of attack 3 FSB officers were injured, attacker himself died at the spot.
Several minutes before the attack in one of the open anarchist groups in Telegram message appeared:
"Comrades, there will be a bomb attack right now in FSB building of Arkhangelsk. I take full responsibility for it. The reasons are clear for all of us. Because FSB has lost control – they are forging criminal cases and torture people, I decided to do it. Most probably i will die because the bomb is activated through button on it that i have to press directly. That's why i'm asking you to spread information about it – who did it and why.
Seems like that's it. I wish you strength and that you go to the goal without compromises. Bright anarchist-communist future to you all!"
Journalists and human right defenders pointed recently that FSB might have gotten on torture against suspects. This conclusion is made after dozens and dozens of testimonies of victims of torture were gathered from all around Russia. One of the most famous cases right now is "Network" case were most of arrested pointed out that they were tortured with electricity, drugs and physical abuse. This news come together with recent scandal on torture in prisons were on one video 17 prison guards were beating up one prisoner that was tight table [1]
Because of all of those news it is no surprise that such actions took part in FSB building. Some of the anarchist point that the new wave of repression might start after that due to tradition of Russian state to pay back.