Grenades, tortures, kidnapping – FSB attacking anarchists and antifascists in Russia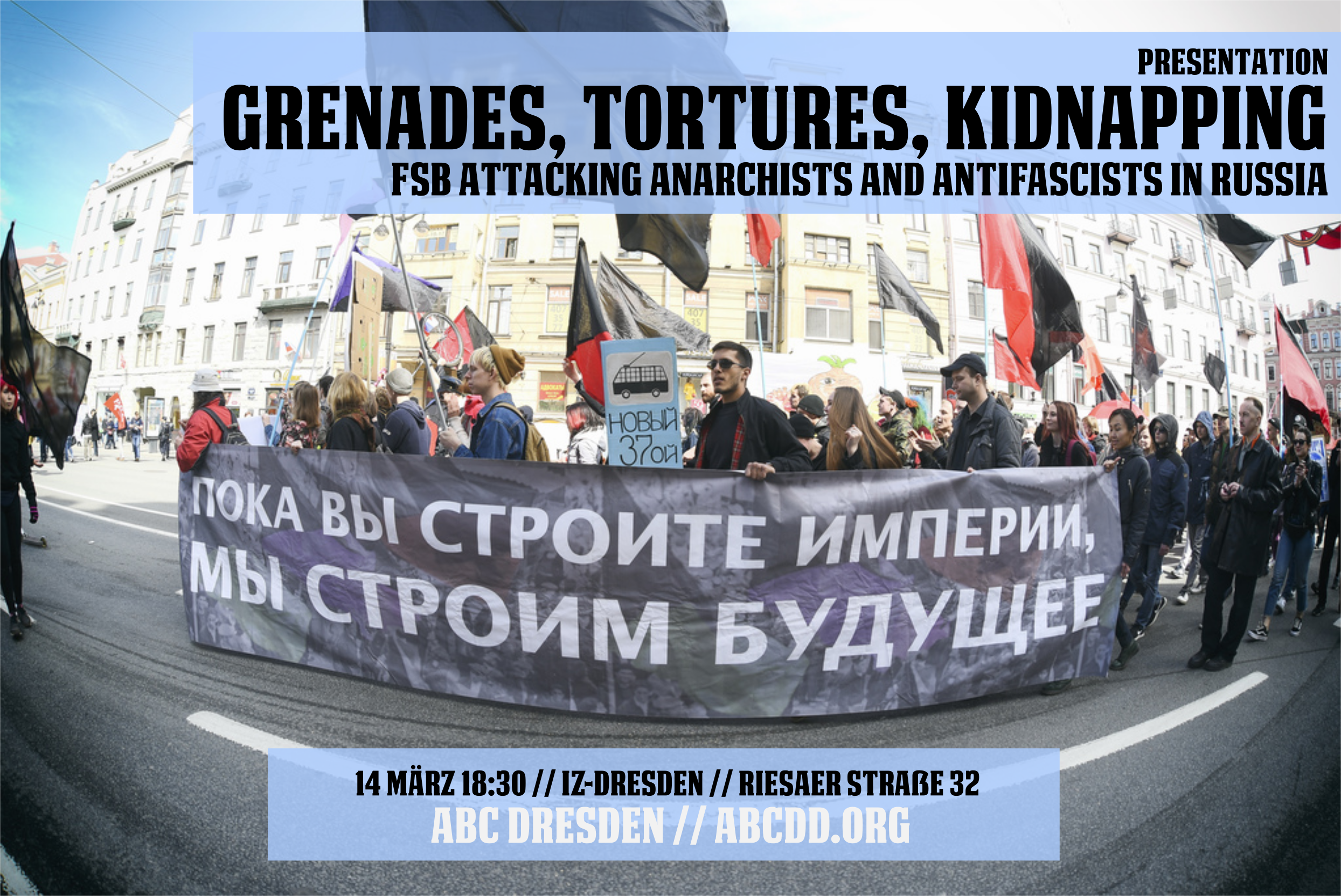 In October in Penza (Russia) several people associated with anarchist movement were arrested on charges of forming up terrorist organization to overthrow Putin's regime. After tortures with electricity and other methods all but one admitted their guilt. This came to light only in January, when several people associated with anarchist and antifascist movement disappeared in Petersburg. It turned out later that they were kidnapped by the Russian secret police FSB and tortured as well. After that they admitted that they are part of so called "Network" – terrorist organization that exists in multiply cities of Russia including Penza and Petersburg. This "network" was established to perform terrorist attacks during next president elections and soccer championship.
If this sounds bizarre to you – don't worry, you are not alone. Most of the anarchists in Russian speaking hemisphere are shocked about the situation that is developing in Russia this days. This is the first time in recent history when secret police is applying heavy torturing methods against anarchists and antifascists to make up a criminal case.
A friend from Russia will talk this evening about the situation in the country and the possible developments. We also would like to collect money to send to the solidarity campaign, that is going on right now out there. After the presentation there will be space for questions.