Tag Archives:
climate activist
First day of Clumsy's trial in Görlitz.
Last Tuesday was the first day of trial against the anarchsit Clumsy. He was arrested by the police after the eviction of LAutonomia and charged for an action during Ende Gelände where he and three other people locked themselves to the railroad to stop coal supply to the Schwarze Pumpe power plant. The charges for disruption of a public company's activity are up to five years in prison, on top of that he is also charged with trespassing during the LAutonomia occupation.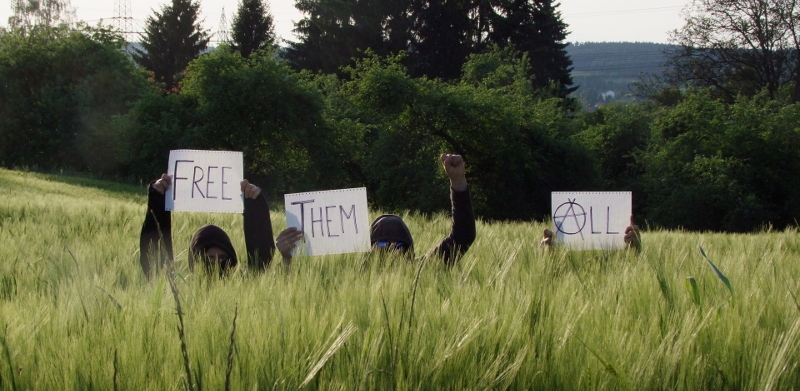 The Repression against the climate movement in Germany is increasing, as more and more people join radical ways of resistance against the destruction of nature and environment.
Since several years already exists the forest occupation Hambacher Forest, this year activists started a new project LAUtonomia and occupied a forest in Lausitz. LAUtonomia was brutally evicted on 18 may. In the context of the project several people were arrested, before and after the eviction. Right now three activists are imprisoned.